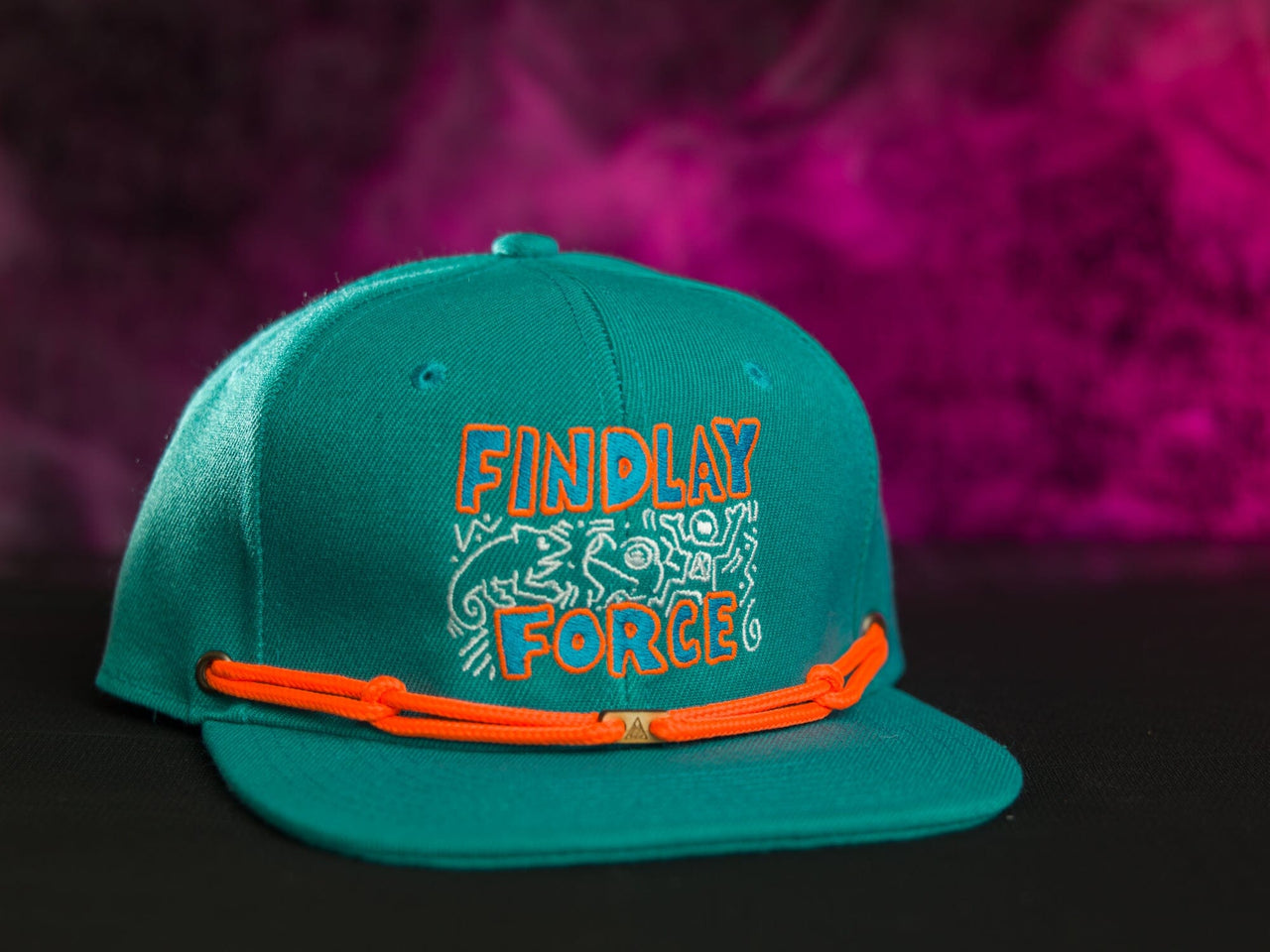 This week's hat theme celebrates some of our favorite artists, from the photographer Joey Lawerence to the unique style of Keith Haring & Andy Warhol, from Minimalism to Abstract & Cubism. We love art and we love supporting artists. In a world with so much AI-generated art, these would have been easy to plug into a program and run for us, but no, we worked with our in-house designer to fuze together some of these designs that pay tribute to some of the beautiful work that has come before us and inspired us. 

Keith Haring Inspired design featuring some Findlay Characters. 
Named after "Barking Dog", multi-colored embroidery on neon blue base. 
The Barking Dog has become one of Haring's most iconic symbols, first appearing in his New York subway drawing series from 1980–85. It emerged as a symbol of oppression and aggression, acting as a warning to the viewer of the abuses of power that pervade everyday life in America and beyond.
Traditionally used by artists to represent loyalty, companionship and obedience, Haring subverts the symbol of the dog to remind viewers to think critically about those who shout the loudest. Similarly, street artist Banksy can be said to have picked up Haring's mantle, appropriating symbols such as the barking dog to spread a new message of distrust in figures of authority.
Handmade & applied hidden stash pocket (Pocket style will vary)
Patented Stampede Lace
Embroidered in-house

Custom laser-cut wood Clip
Crown Fit
Snapback