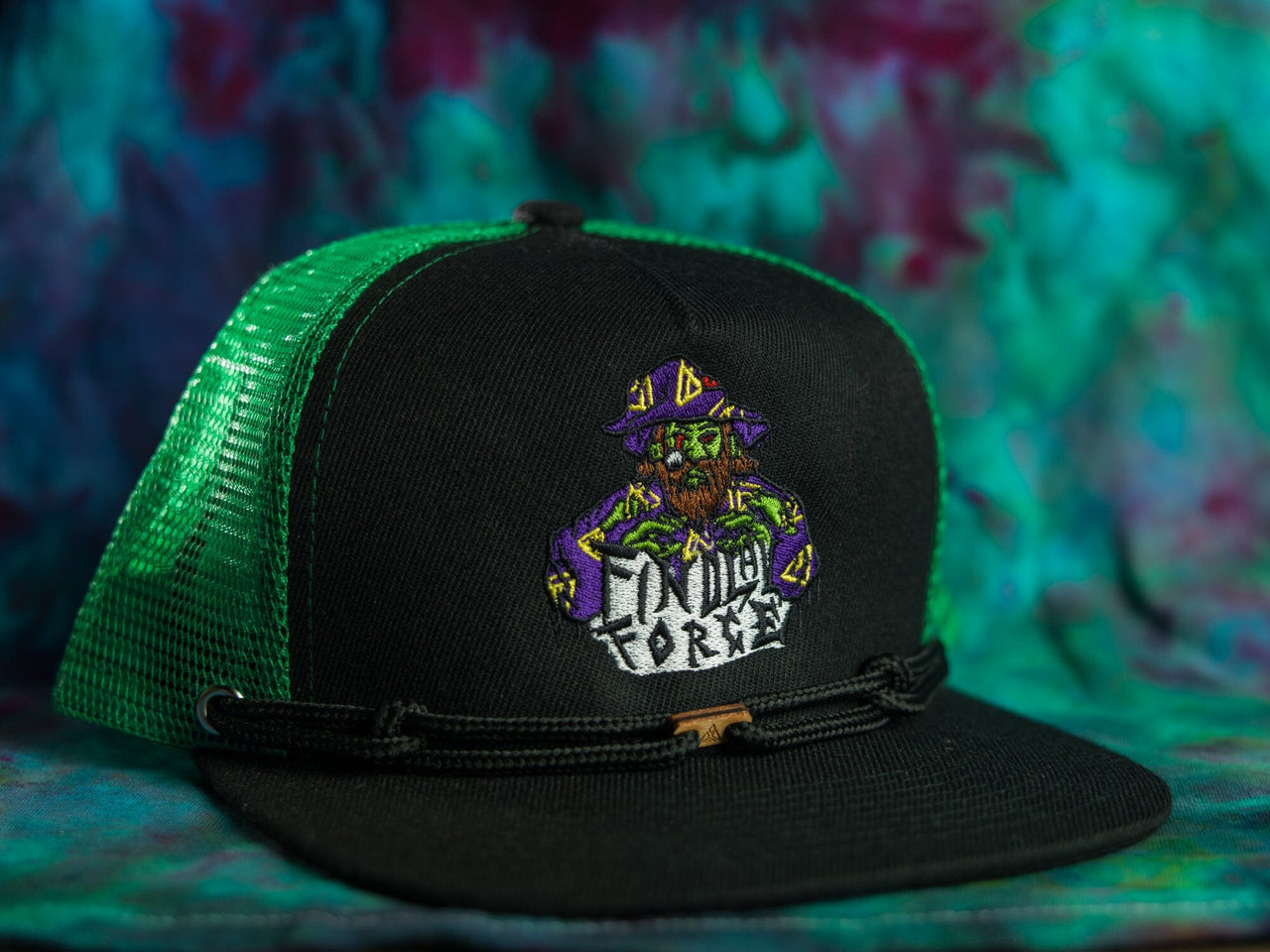 Music inspires us all, and it inspired this drop AKA The Mic Drop!

Black with green meshback with Findlay Wizard Embroidery. 

Handmade & applied hidden stash pocket (Pocket style will vary)

Patented Stampede Lace  
Embroidered in-house    
Laser Cut Wood Clip

Crown Fit
Snapback

Findlay Hats is gonna FUCK YOU UP!!!