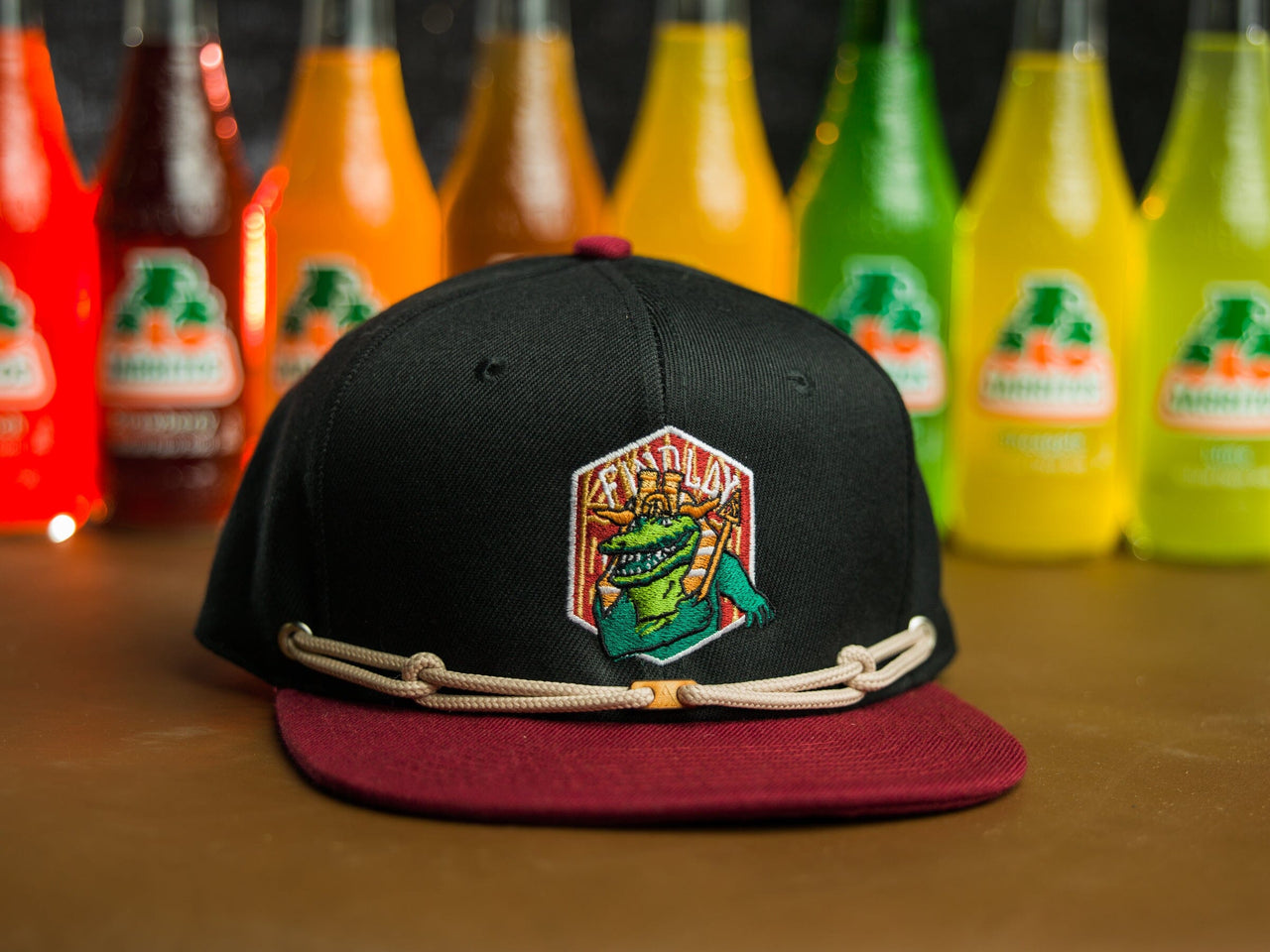 We are proud to announce our second collaboration with the best beverage on planet Earth, Jarritos!

Black with maroon hat & Sobek embroidery.

Sobek was the lord of the crocodiles and was depicted with a crocodile head. Some ancient Egyptian sects believed that Sobek created order in the universe and the world when he arose from the "Dark Water" and that he was the creator of the Nile River. He was often associated with fertility.
Handmade & applied hidden stash pocket (Pocket style will vary)

Patented Stampede Lace    
Embroidered in-house   
Crown Fit
Snapback