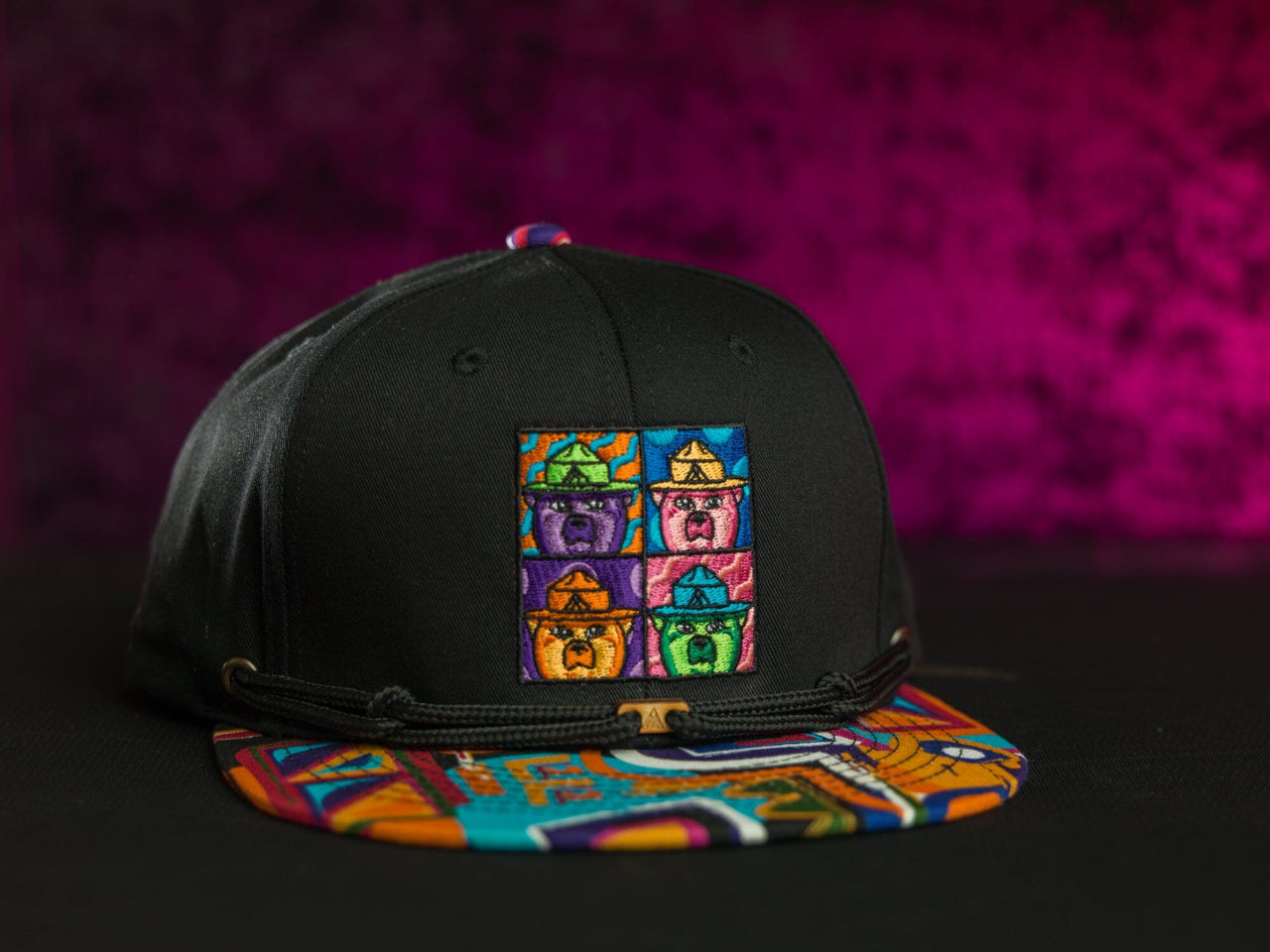 ONE PER PERSON If you order more than one, your additional hat will be canceled and refunded
This week's hat theme celebrates some of our favorite artists, from the photographer Joey Lawerence to the unique style of Keith Haring & Andy Warhol, from Minimalism to abstract & Cubism. We love art and we love supporting artists. In a world with so much AI-generated art, these would have been easy to plug into a program and run for us, but no, we worked with our in-house designer to fuze together some of these designs that pay tribute to some of the beautiful work that has come before us and inspired us.

Any Warhol-inspired Smokey on a colorful KBethos base. 

Handmade & applied hidden stash pocket (Pocket style will vary)
Patented Stampede Lace
Embroidered in-house

Custom laser-cut wood Clip
Kbethos Fit
Snapback