Please note: THIS IS NOT A HELMET. BUMP CAPS ARE NOT MEANT TO REPLACE A HELMET OR HARD HAT INTENDED FOR YOUR SPORT OR ACTIVITY.




Elevating headwear, one hat at a time. 
Introducing the Findlay Bump Cap. Inserts that are designed to fit inside any Findlay Snapback, 5-Panel, or Dad Hat. These Bump Caps simply provide a layer of plastic & padding between your head & the outside elements. They are lightweight, easy to install & remove, and comfortable.
These are not designed to replace a helmet and do not provide any level of protection compared to the protection that a helmet does. WEAR A HELMET IF YOU NEED PROTECTION. 
Details:
Purchase includes 1 Findlay Bump cap - $24.99
Option to include additional "Mystery" Findlay Snapback for $44.99
FREE US SHIPPING!
Hats featured in product images

are not

included with the order

If you order a separate hat, and a Bump Cap without a mystery cap, we will install the Bump Cap for you when we ship it. 

Bump caps are designed to fit small to slightly above average-sized heads. If you have a size 7 1/2 head or smaller these should fit you. 

Satisfaction guarantee
Please note: This is not a safety helmet (EN397) this is a Bump Cap (EN812). THIS BUMP CAP IS NOT APPROVED OR ENDORSED BY OSHA, DOT, CSA, ECE. 
These bump caps DO pass the EN812 Test.
Head safety is serious. Do not wear a Bump Cap in place of a certified safety helmet. This is not the alternative to a helmet and this does not provide the same level of protection a helmet does. Tests shared in product images are meant to illustrate the Bump Caps strength, but please do not try to replicate any of these tests at home. We highly encourage you to WEAR A HELMET when doing any dangerous activities. Do not wear a Bump Cap in water.
This Bump Cap does not provide protection against the effects of falling or thrown object or moving suspended loads. It should not be used instead of an industrial safety helmet as specified by EN397. This Bump Cap is meant to absorb the energy of a blow by partial destruction or damage to the shell. Even though such damage may not be readily apparent, any cap subjected to severe or moderate impact should be replaced. For adequate protection, the hat containing the Bump Cap should be adjusted to fit the user's head, and Findlay Stampede laces should be used below the chin to ensure the Bump Cap stays in place. Do not remove any components of the Bump Cap and do not apply paints, solvents, glues, or self-adhesive labels to the bump cap.  
NO HELMET OR BUMP CAP SYSTEM CAN PROTECT YOU FROM SERIOUS BRAIN AND/OR NECK INJURIES INCLUDING PARALYSIS OR DEATH. TO AVOID THESE RISKS, DO NOT ENGAGE IN ANY DANGEROUS ACTIVITIES. 
I accept that by purchasing this Bump Cap you acknowledge the above. 
Customer Reviews
Write a Review
Ask a Question
Filter Reviews:
bump cap
hats
Findlay
work
helmet
bike
company
Everything
head
issue
Bump cap and exosso hat
Absolutely love the Findlay brand. By far, my all time favorite hat. 100/10 I always recommend the Findlay brand to everyone who compliments or comments on my Findlay merch
09/06/2022
Nathan E.

United States
I bought the bump cap
Love it wear it everyday to work it's awesome and light wait thank yall for making something for the working man that works as hard as we do
09/04/2022
dan c.

United States
08/29/2022
John F.

United States
Can't feel the balls
Started wearing this while playing softball and no longer worry about hard impacts to my noodle in the outfield! Well made and fits in my hats like my hand fits in my glove, perfect!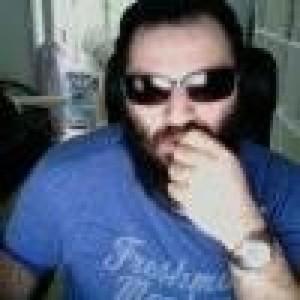 YG
07/30/2022
Yehuda G.

Israel
what can I say, this is like magic!
The bump cap totally surprised me: it's form, it's effectiveness, it's ease of use — simply amazing.