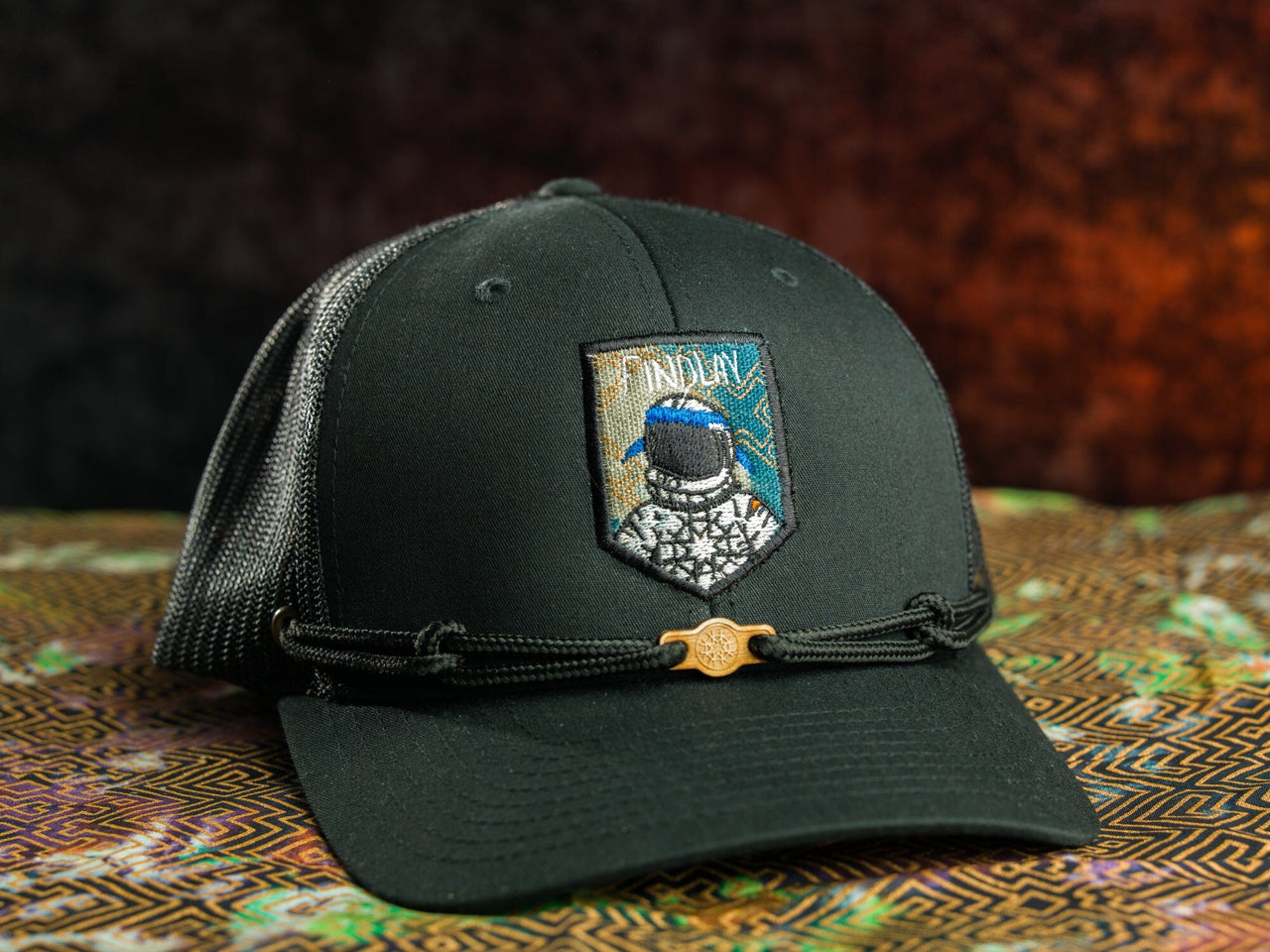 We're thrilled to announce our second collaboration with the great team over at Hormesis Paintball. Utilizing their authentically woven fabrics, hand-processed in Bali using eco-friendly dyes, we take immense pride in combining their impeccable fabric and headband craftsmanship with our expertise to craft truly distinctive hats.

Each piece of fabric is laser-cut in-house, then applique stitched onto the hat right here in the USA. 

Due to the pattern of the fabric being a wide variety of colors in different sections, each hat will have a unique section and color that may vary from the product photos. 


Black RIchardson 112 bent bill Snapback with new Spaceboi X Hormesis embroidery. 


Handmade & applied hidden stash pocket (Pocket style will vary)
Patented Stampede Lace  
Embroidered in house 
Custom laser-cut Hormesis Collab wood Clip
Richardson 112
Snapback