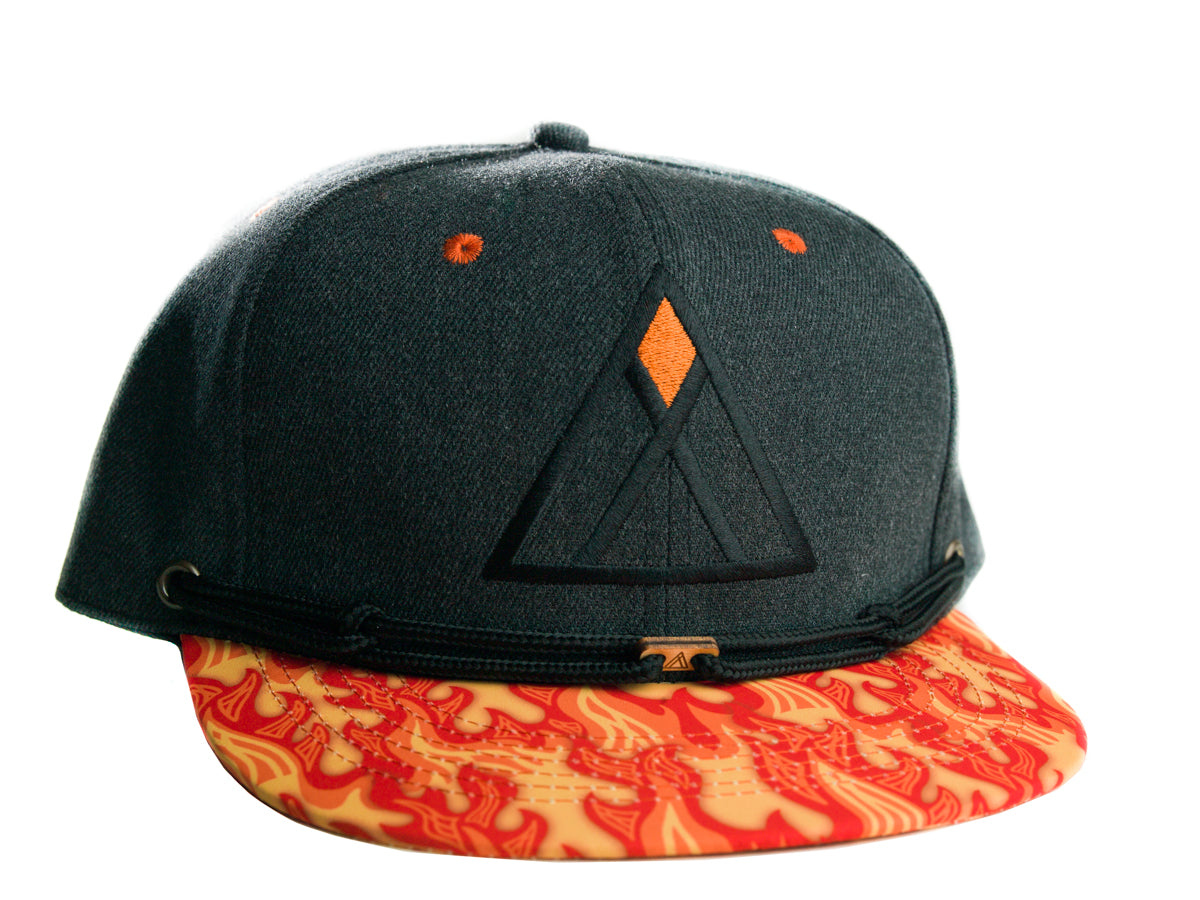 Fall 2022 line alert!
A Classic Triangle in black and orange, on a black crown with a sublimated Findlay flame bill! It's not always hot in the PNW, but when it is, it brings the HEAT!
Our snapbacks are the most unique, customizable & functional hats on the planet. Each hat is hand modified in our warehouse in Portland Oregon, including all the steps that make it a unique, Findlay Hat. All hats are battle-tested in snow, water, wind, and on the streets. These hats are ready for good times! 
Handmade & applied hidden stash pocket (Pocket style will vary)
2 hand installed grommets
Patented Stampede Lace 
Laser-cut wood clip
Fused with Buckram Backing

Adjustable snapback style - one size fits most
Seam Tape Fit