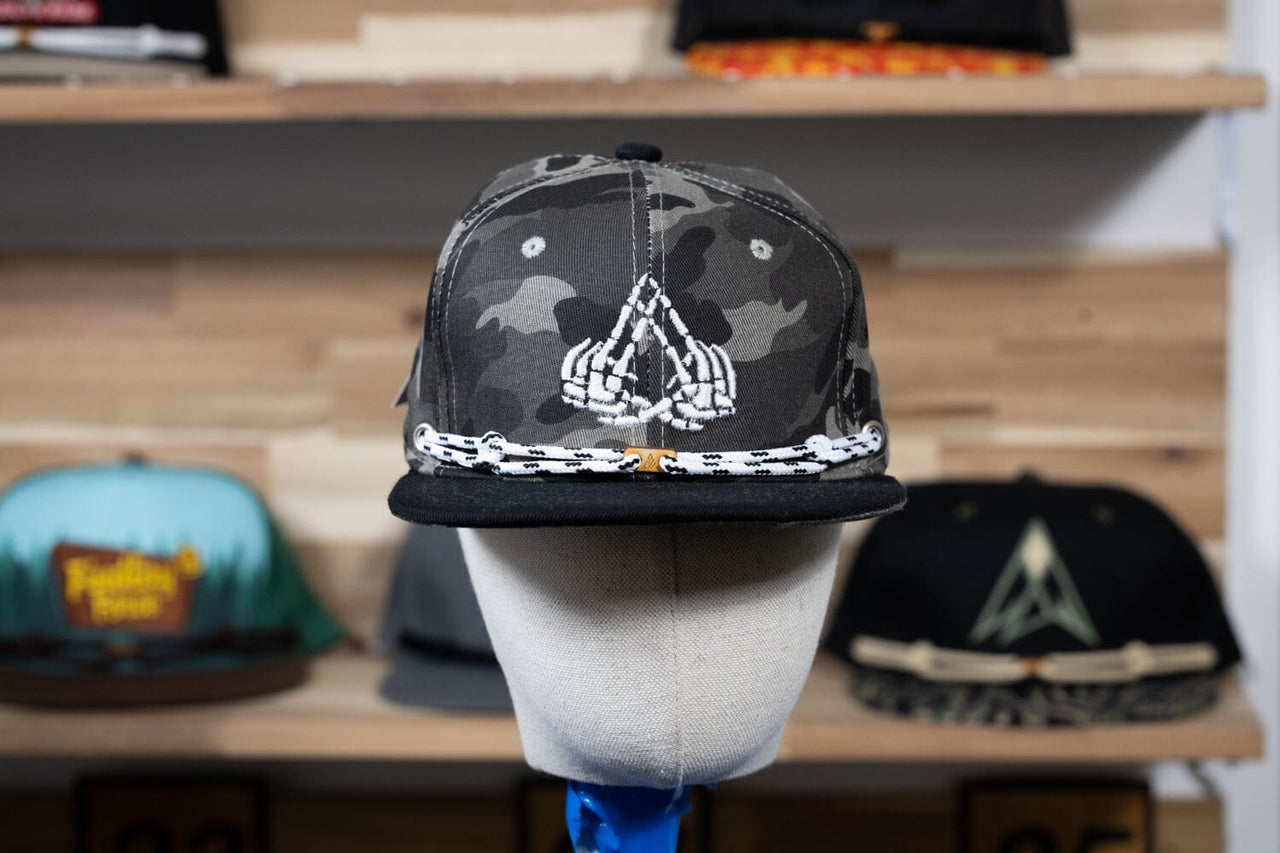 Urban Camo with black brim and urban camo under-brim and Exosso embroidery 
In an effort to offer a larger selection of non-snapback hats, we are experimenting with adding select styles pulled directly from our retail store! This is one of those styles!
Not sold as a 1-of-1 but is limited edition. These options will be refreshed periodically. Designed for a smaller head - age 3-10 roughly. 
Hand made & applied hidden stash pocket (Pocket style will vary)
2 hand installed grommets
Laser-cut wood clip

Comfortable fit & style - confirmed by hat enthusiasts everywhere
Adjustable snapback style - one size fits most kids