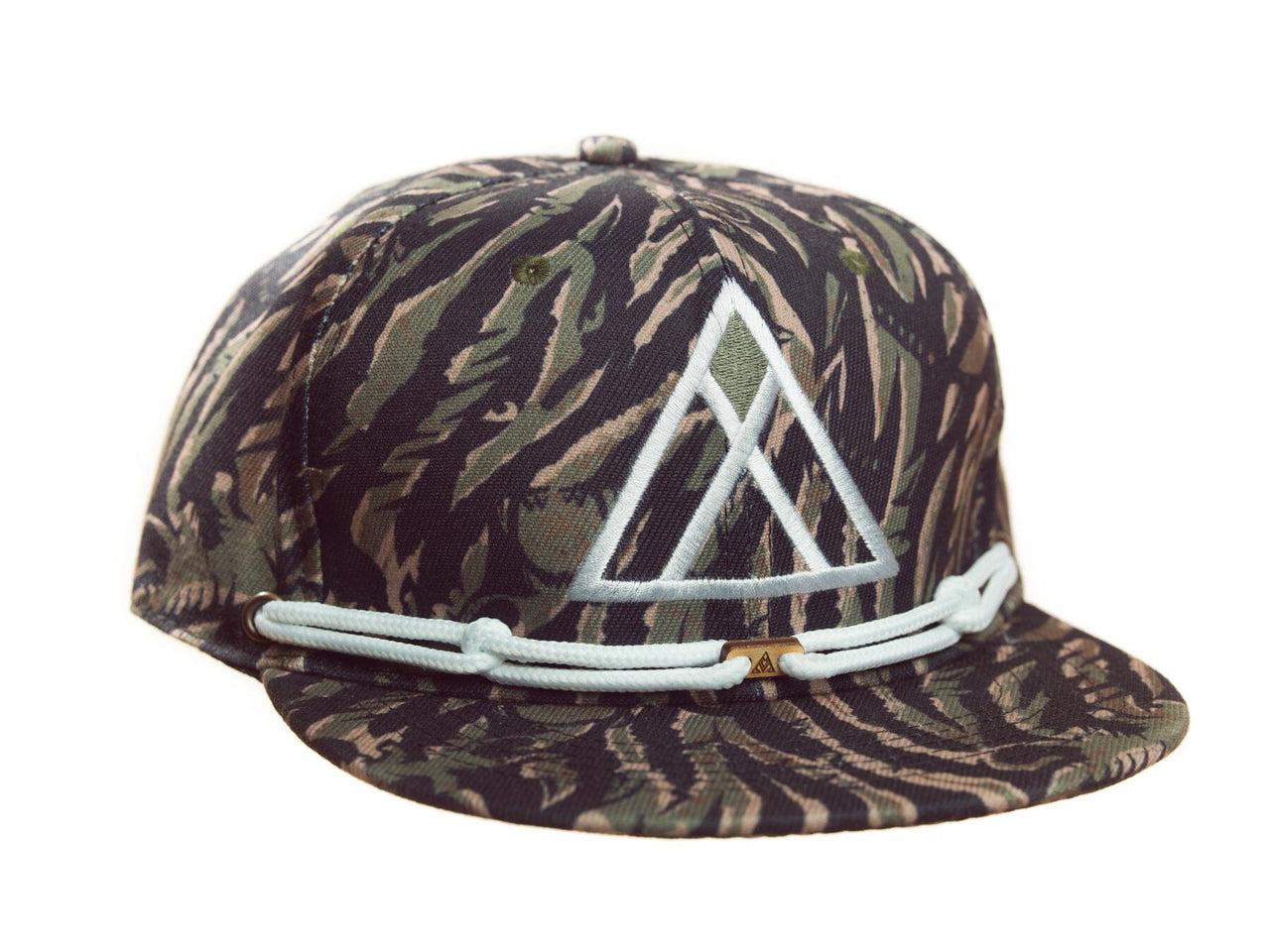 Winter 2023

Probably the coolest camo we have ever made, introducing our new Tiger Stripe camo with lots of hidden triangles. 

All over Tiger Stripe Camo fabric with Classic Triangle. 

Our snapbacks are the most unique, customizable & functional hats on the planet. Each hat is hand modified in our warehouse in Portland Oregon, including all the steps that make it a unique, Findlay Hat. All hats are battle-tested in snow, water, wind, and on the streets. These hats are ready for good times!
Handmade & applied hidden stash pocket (Pocket style will vary)
2 hand-installed grommets
Patented Stampede Lace 
Laser-cut wood clip
Fused with Buckram Backing

Adjustable snapback style - one size fits most
Seam Tape Fit - better fitting than our past all-over bases