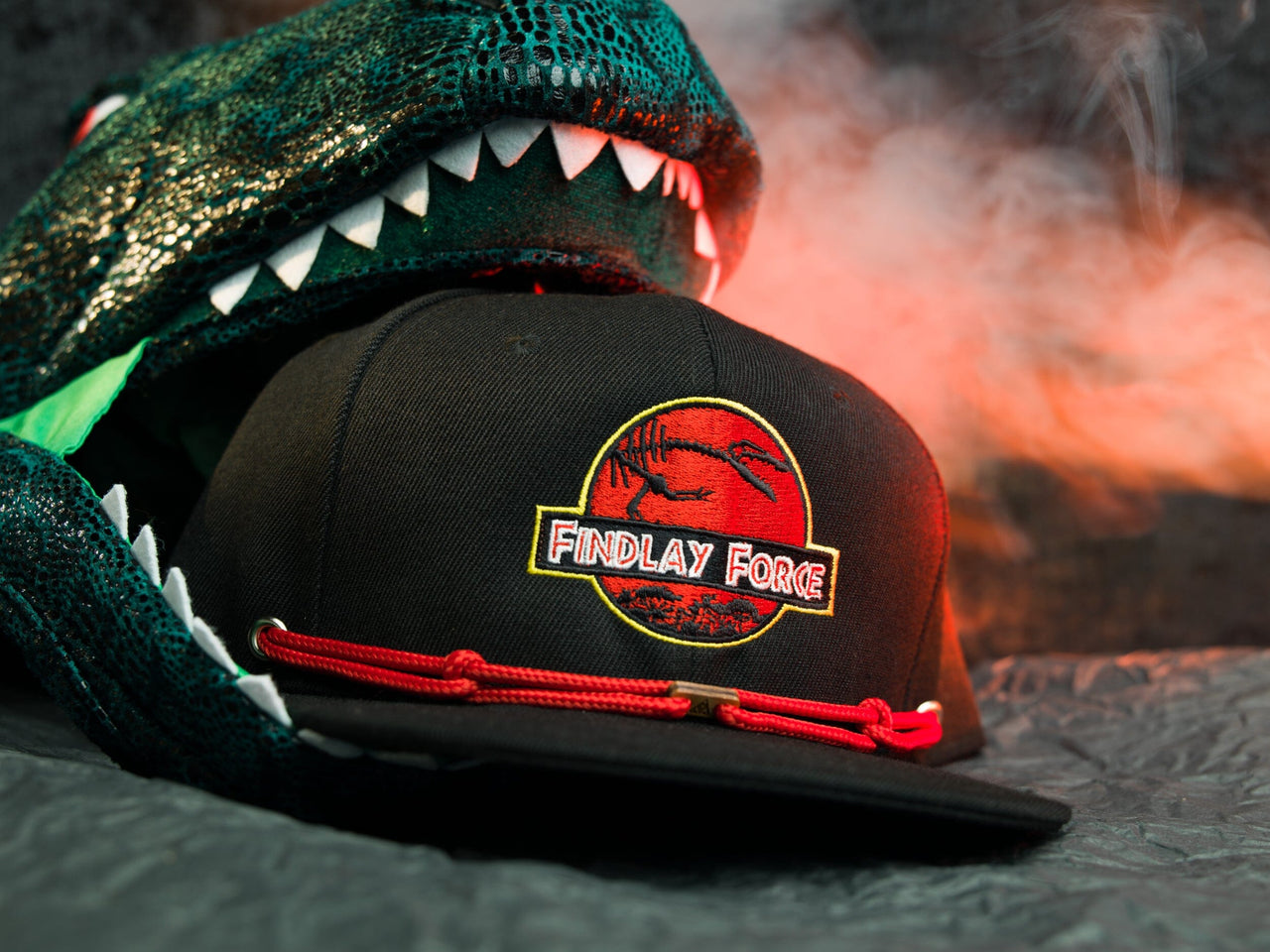 DINOS! A drop dedicated to all things Triassic, Jurassic and Cretaceous!
Welcome, to Triassic Force! New design inspired by absolutely nothing and created entirely from our own brain palace.....
Yellow, red, black, & white embroidery on a black Crown base!
Handmade & applied hidden stash pocket (Pocket style will vary)
Patented Stampede Lace
Embroidered in house

Custom laser-cut wood Clip
Crown Base

First 60 sold out in 15 minutes - adding more!