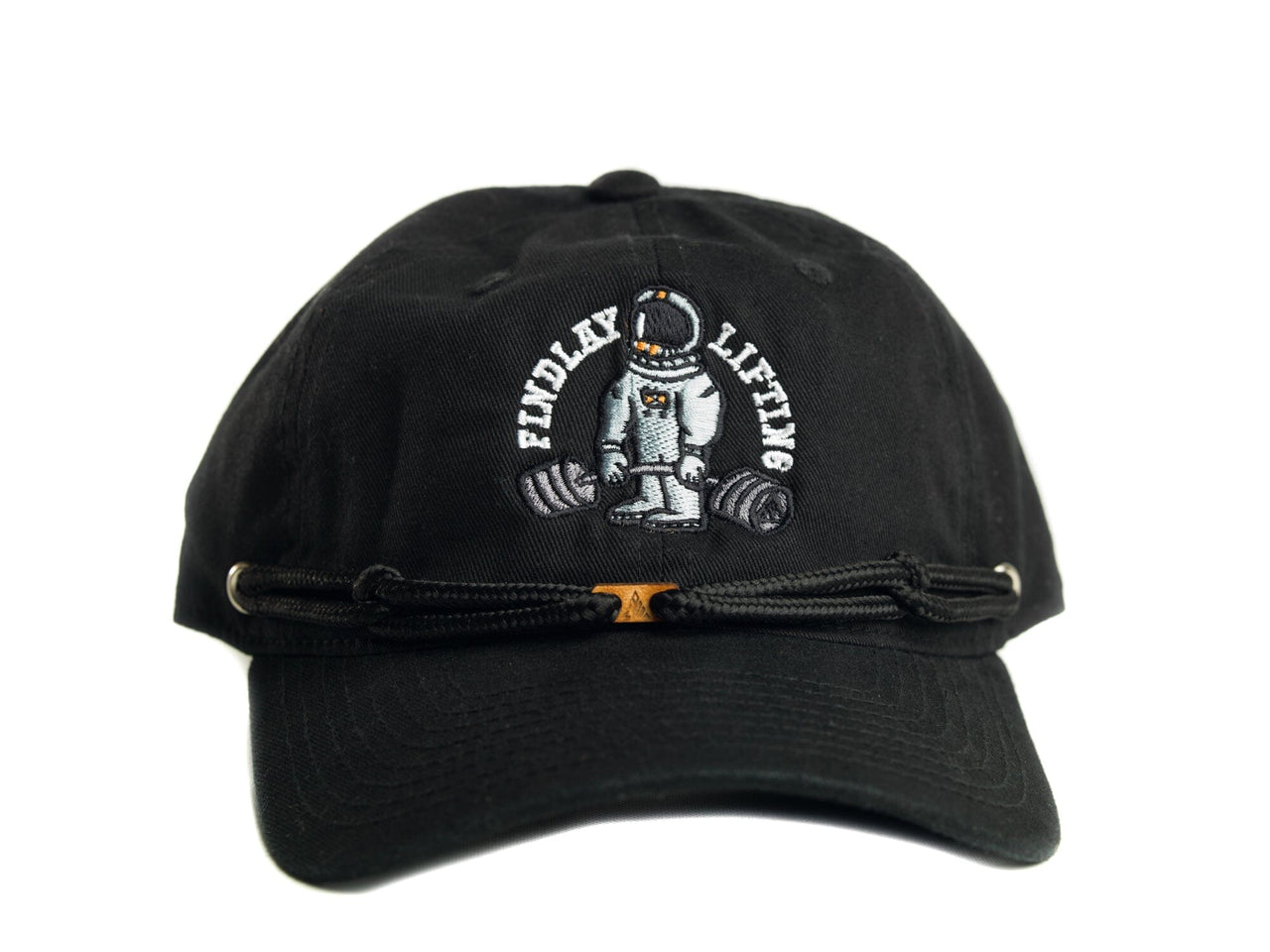 Lifting weights & eating steaks. Lifty Boi embroidery on a black Dad Hat. 

Our caps are the most unique, customizable & functional hats on the planet. Each hat is hand modified in Portland Oregon with added grommets, embroidery & custom-made pockets. 
Battle-tested in snow, water, wind, and on the streets, these hats are ready for good times. 
Handmade & applied hidden stash pocket (Pocket style will vary)
Laser-cut leather patch, hand-dyed & sewn in-house 
Patented Stampede lace
Laser-cut wood clip with custom Findlay Triangle logo 
Adjustable strap back style - one size fits most