Children's Hospital Los Angeles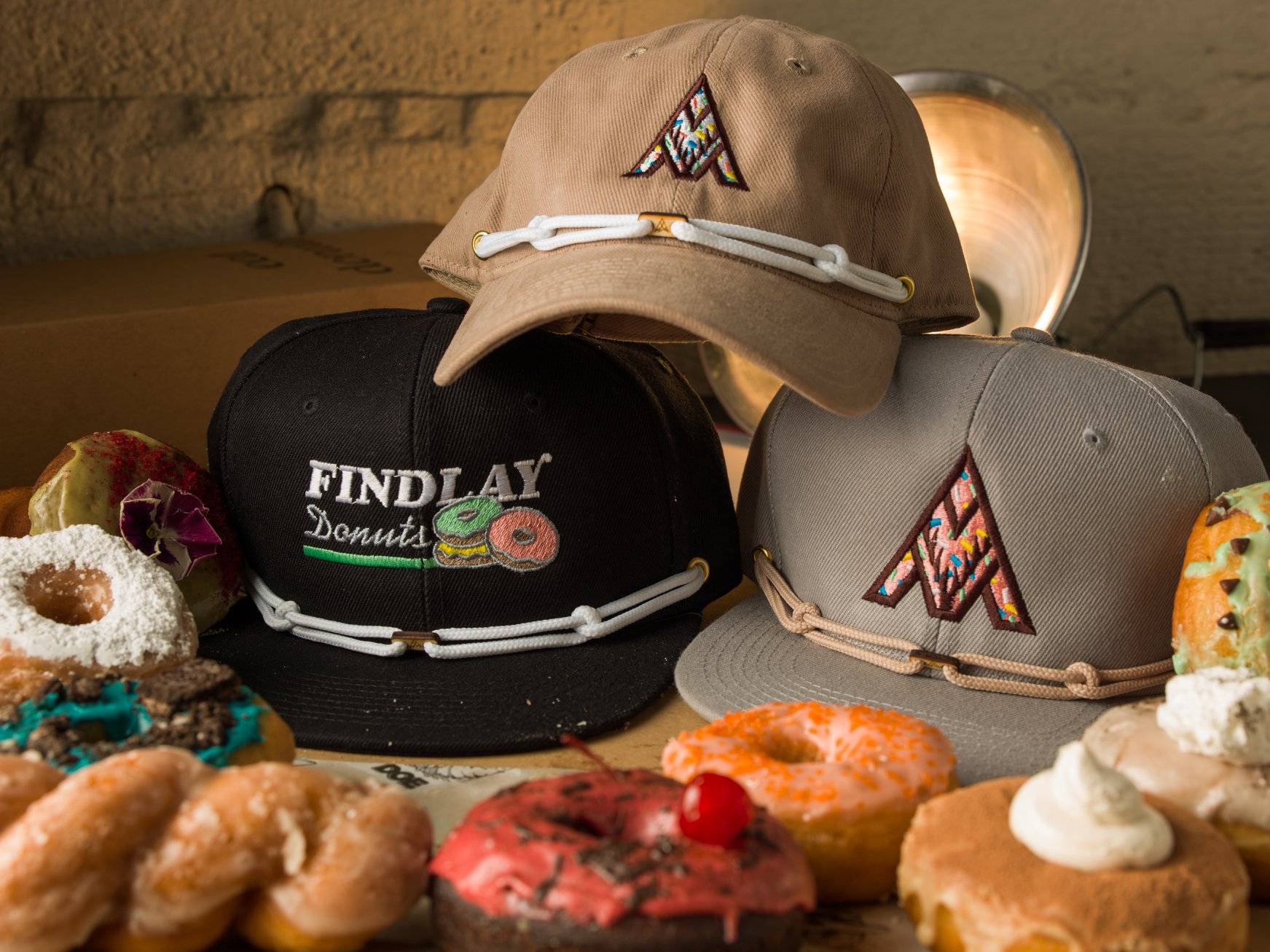 We celebrated Juneteenth with 3 new hats, with 100% of the sales being donated to the ACLU & NAACP!
Together through the Donut & Juneteenth Line of hats, the Findlay Force raised over $10,000!
Our efforts here have put us into the ACLU Impact Society at the Jucice Circle memb
Let's keep learning, have an open heart & mind & work together to make the world a better place 🖤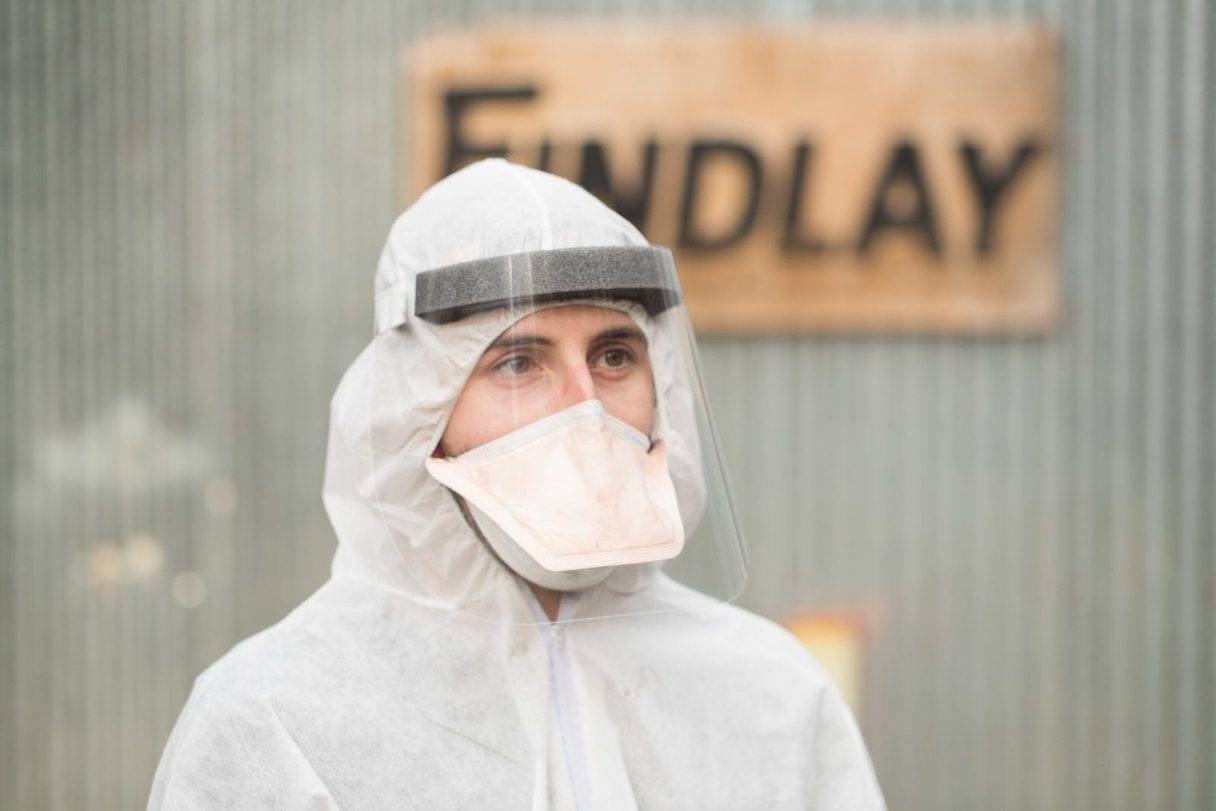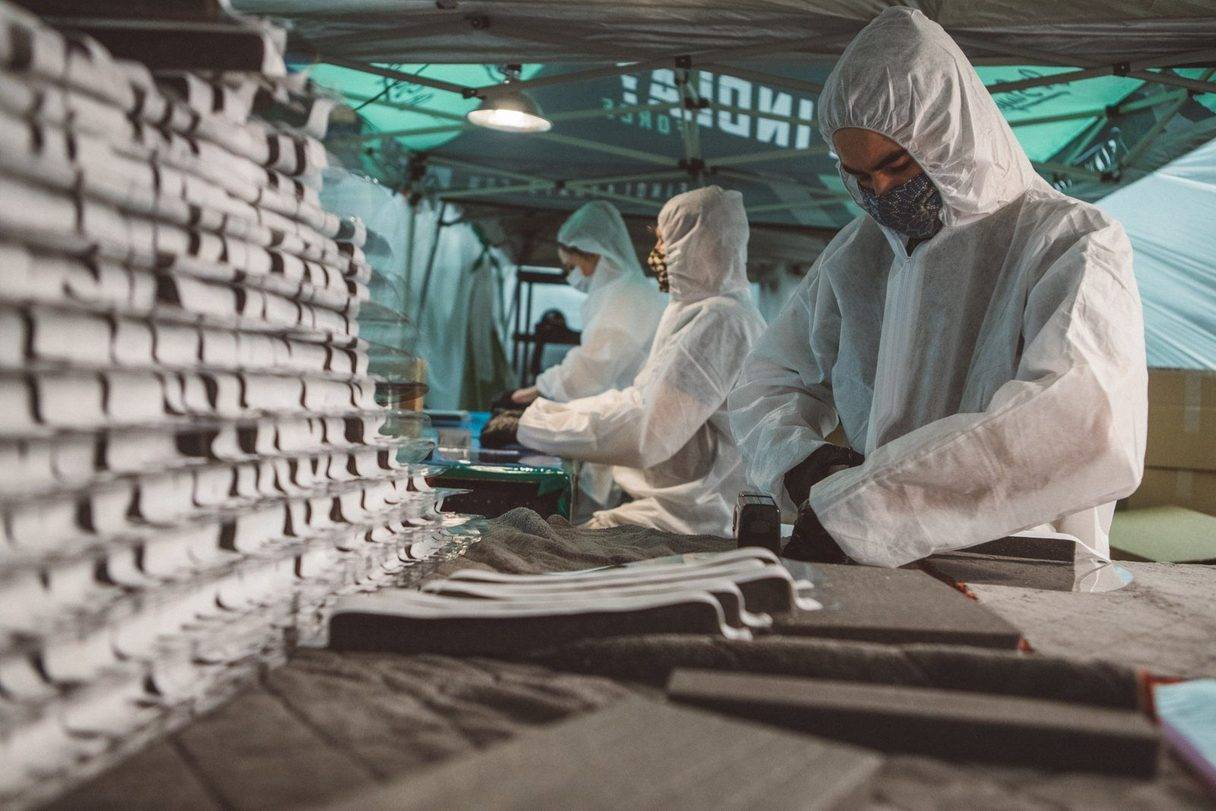 We have been working hard to produce these shields for US hospitals. We just finished 2 large orders of 17,000 pieces and are now able to provide these to anyone else who needs them. Although they are up for sale on the site, we have donated hundreds to individuals who are unable to afford them.

Each shield contains a clear PET visor, polyurethane foam & elastic with latex strap. Designed to fit the average adult head, these Face Shields are up to medical standards and are already being used by medical professionals, free clinics, small town governments, paramedics, and front line workers nation-wide.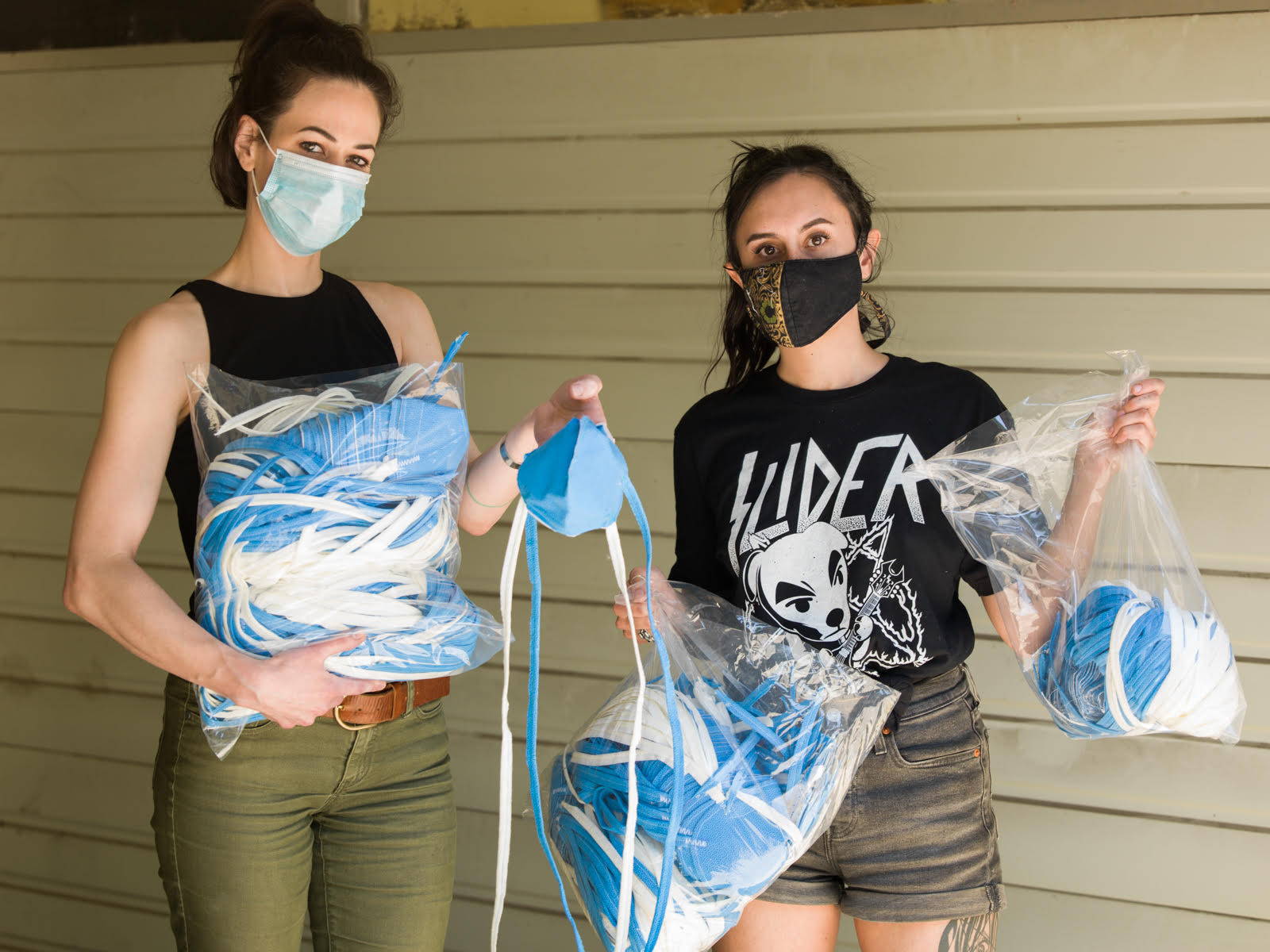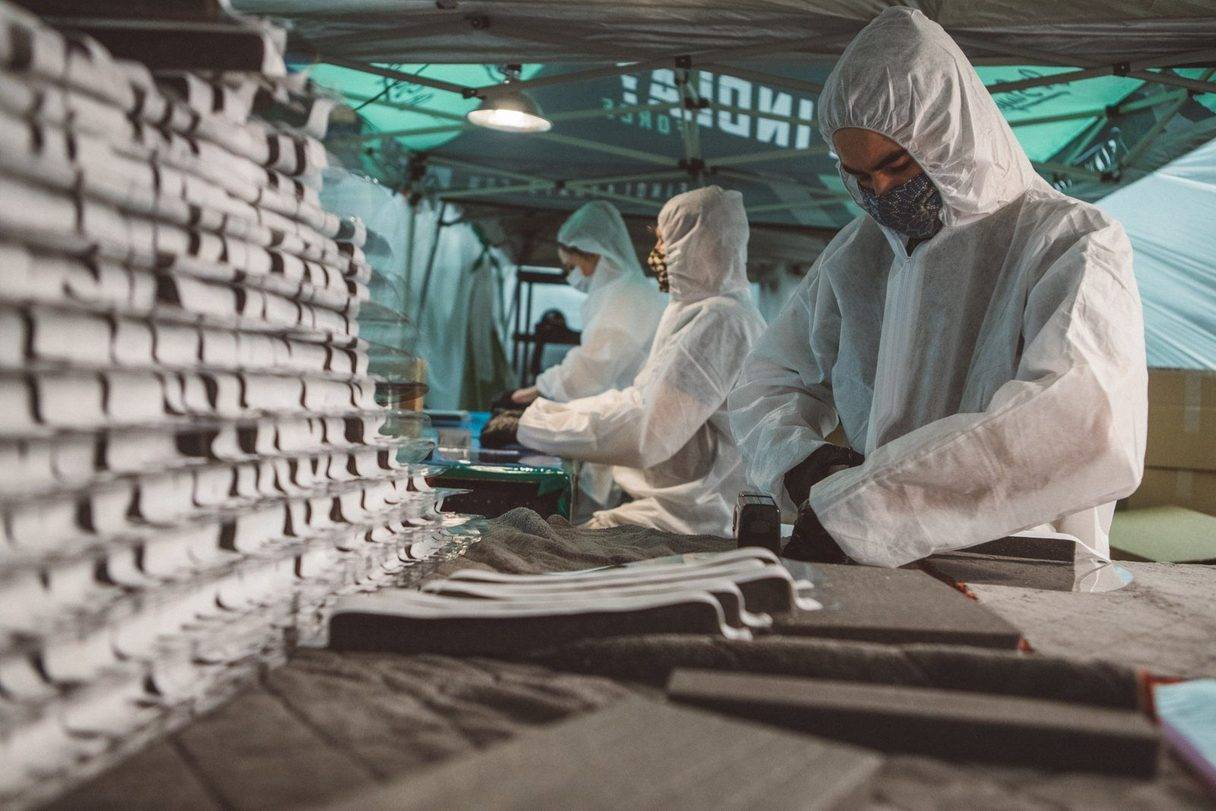 We have been working hard to keep ourselves and community safe. Along with the face shields and media armbands, we made 1000 Medical grade surgical masks for local medical group. All hand sewn by our team.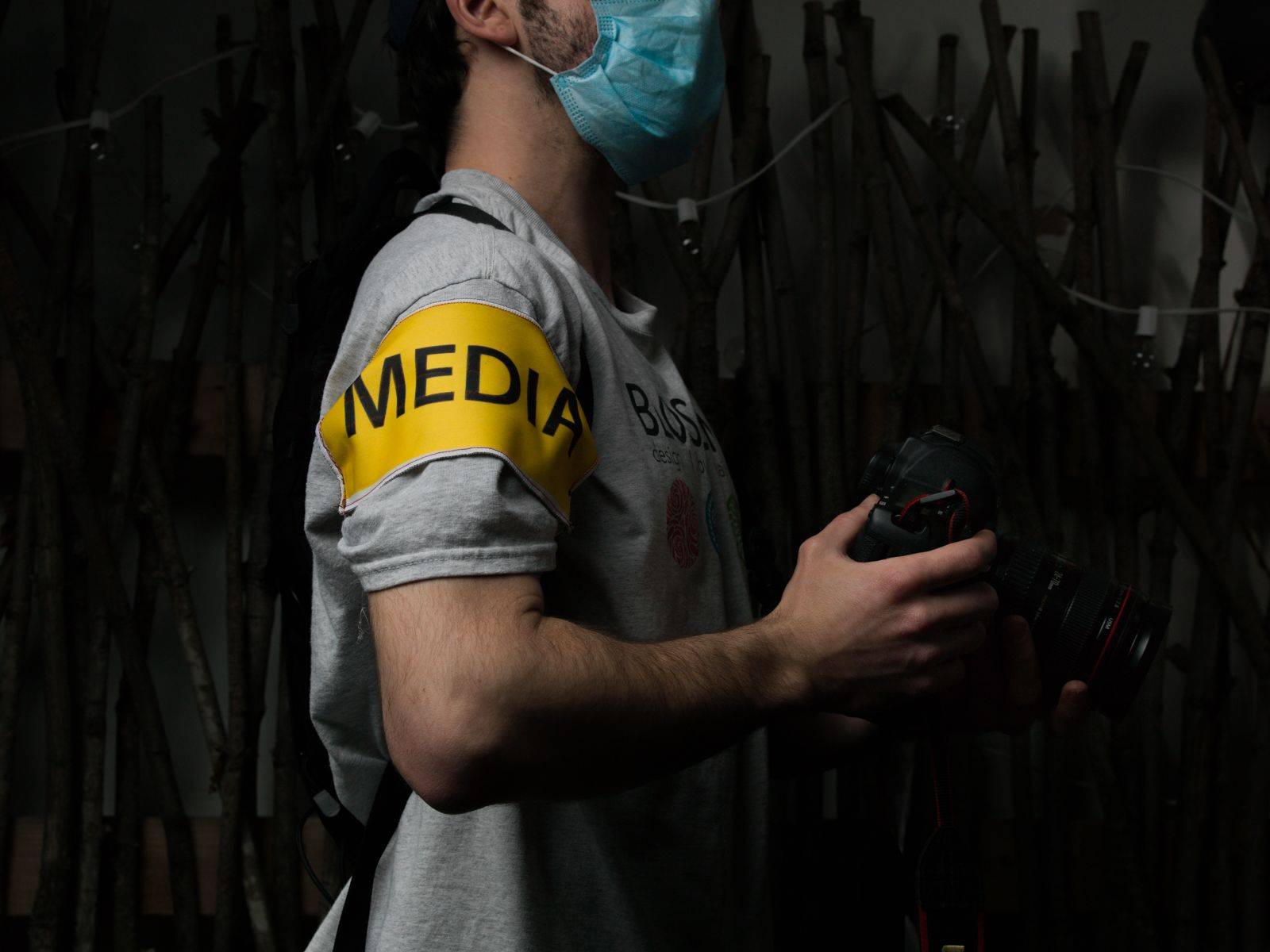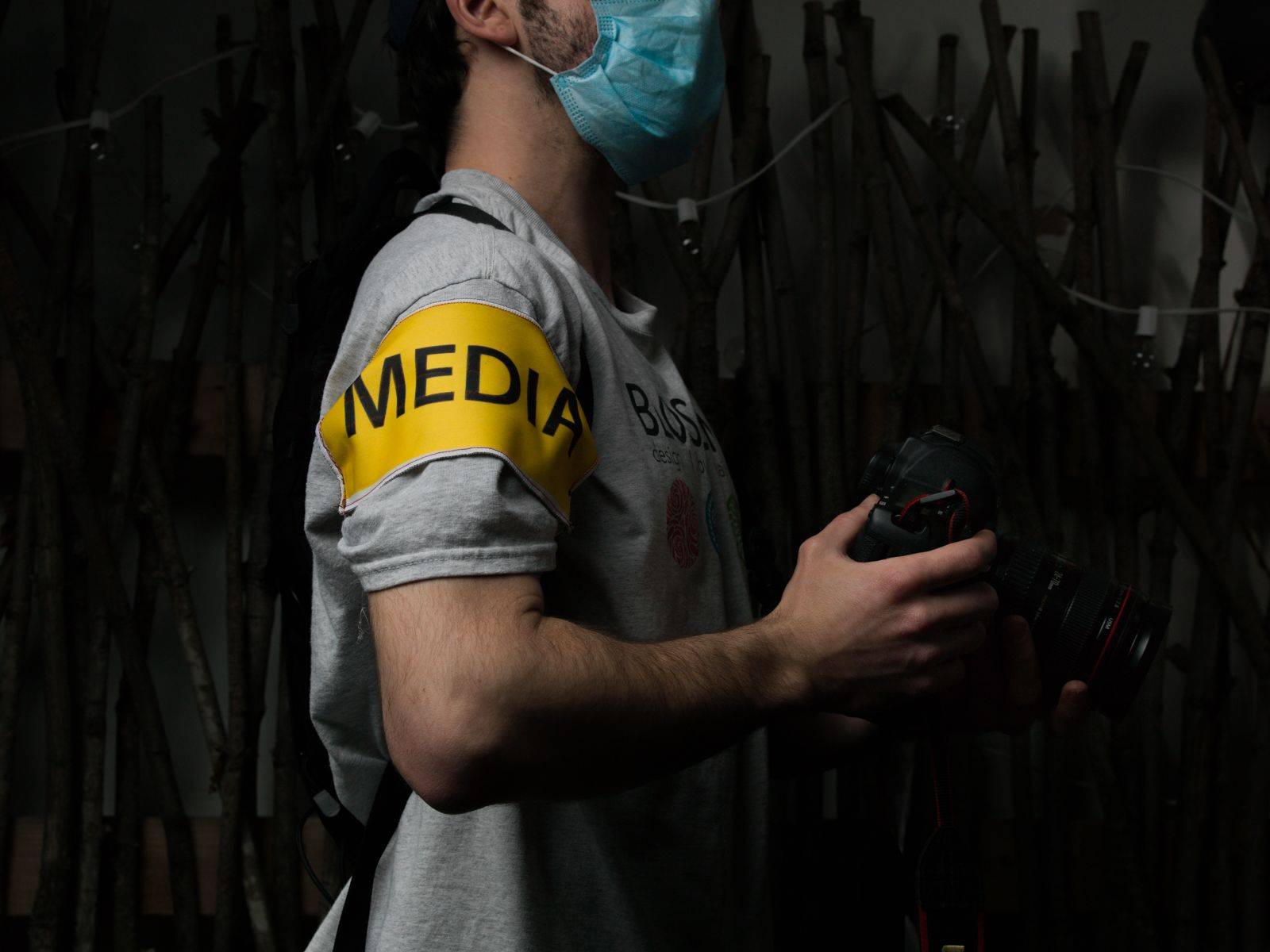 During the Black Lives Matter protests in 2020, we wanted to make sure our news stations were staying safe while exercising their first amendment right to broadcast an important message nationwide. We donated large, vibrant "Media" armbands to local news station making them more identifiable as a neutral party.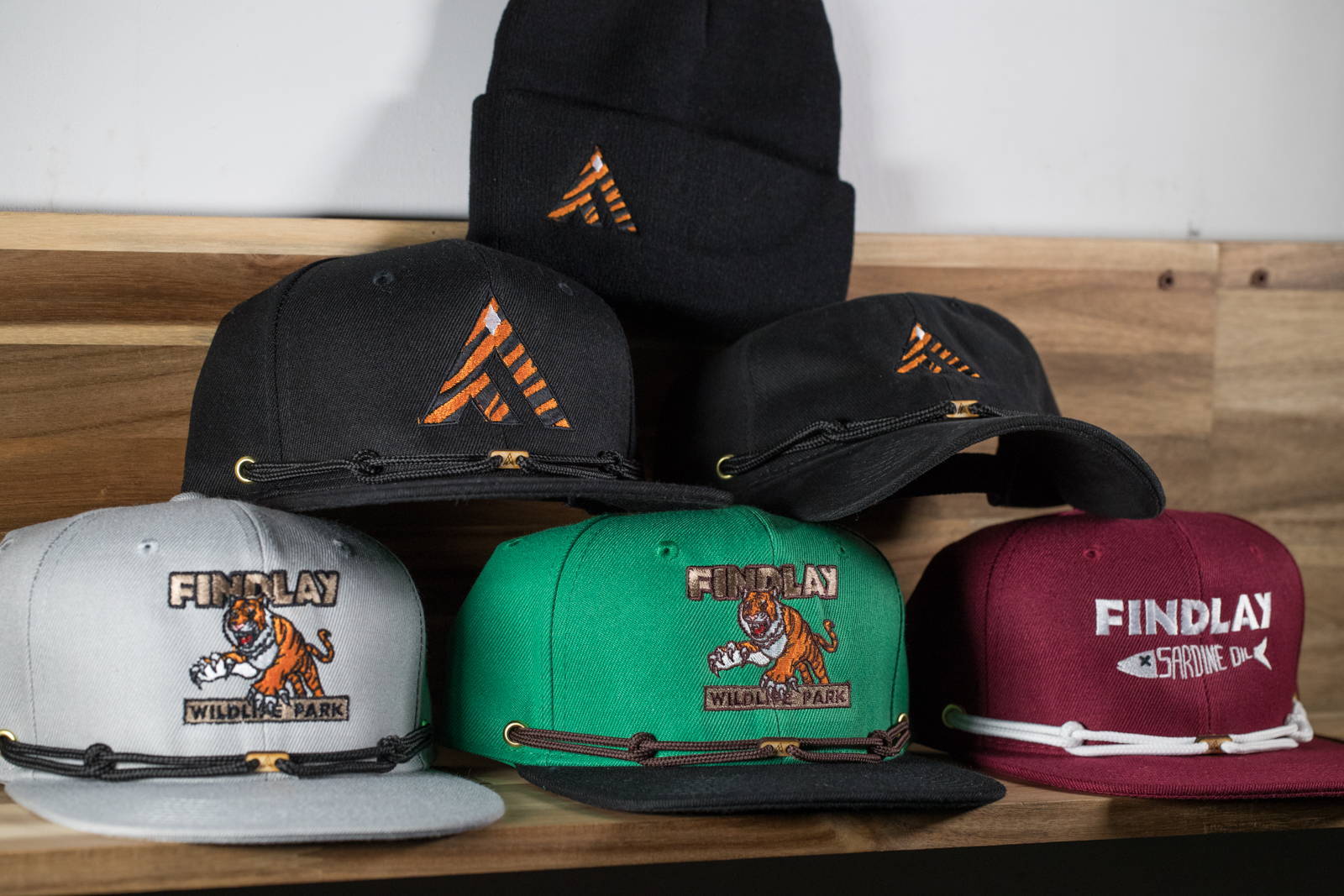 Welcome to the Findlay Wildlife Park, where good times are had by all.
Located right here in rainy Portland Oregon, we have some of the craziest animals on this side of the Columbia River. With plenty of space to run around, these animals live happy, healthy & spoiled lives.

We launched six new hat styles, and donated $5 for each hat sold to the Wildlife Conservation Network - a charity that is dedicated to protecting endangered species and preserving their natural habitats and has a 98 out of 100 trust rating on Charity Navigator.
Together, with the Findlay Force,we donated over $1800 to the Wildlife Conservation Network!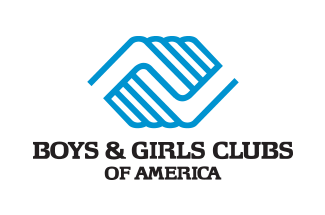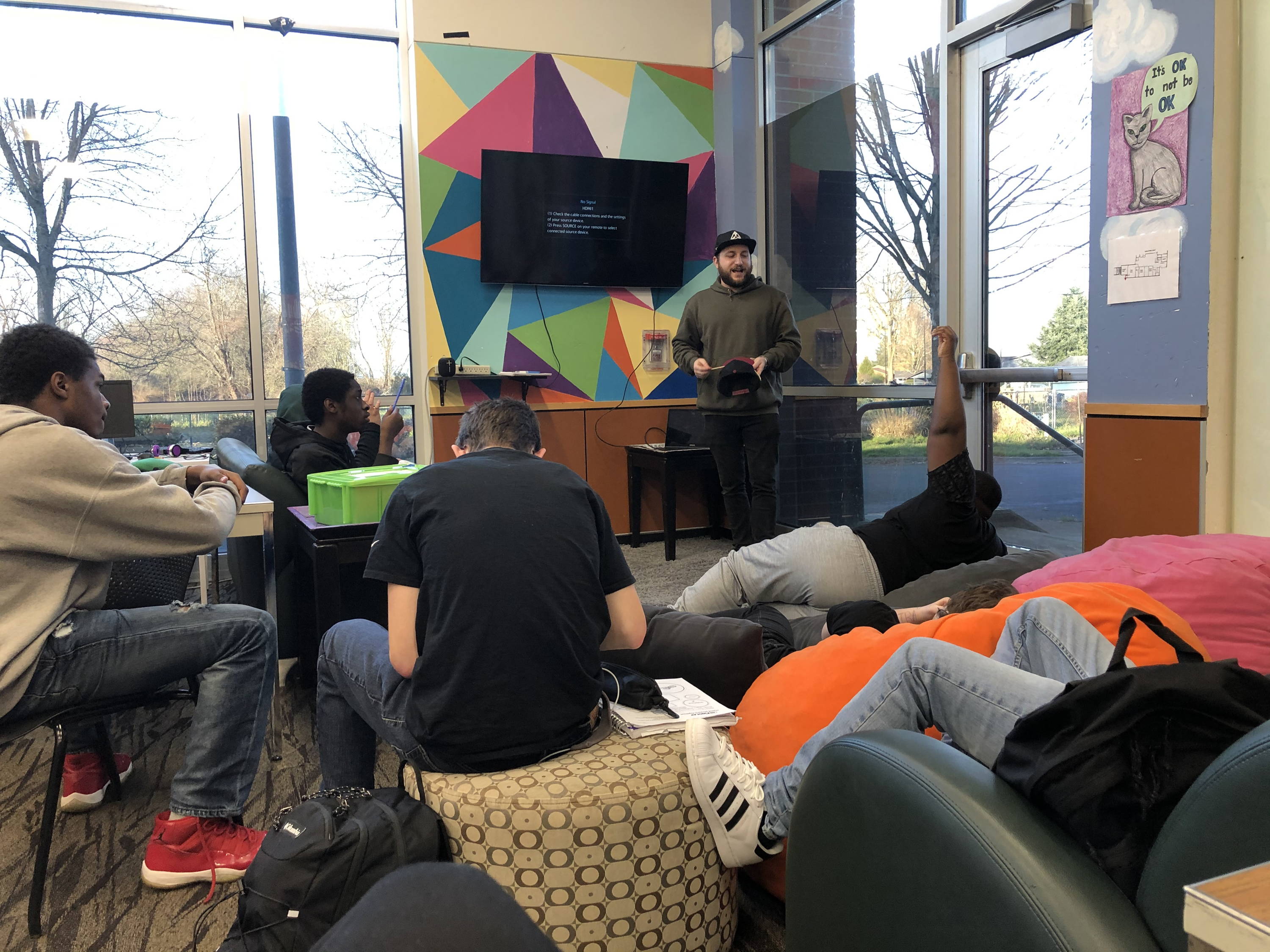 We are on the Associate Board at the Portland Boys & Girls Club and as of late Summer 2020 working on a collaboration hat to donate all of the proceeds to the Boys & G

Thus far, we have volunteered time to speak at their NE Portland Club about our experiences in the business world.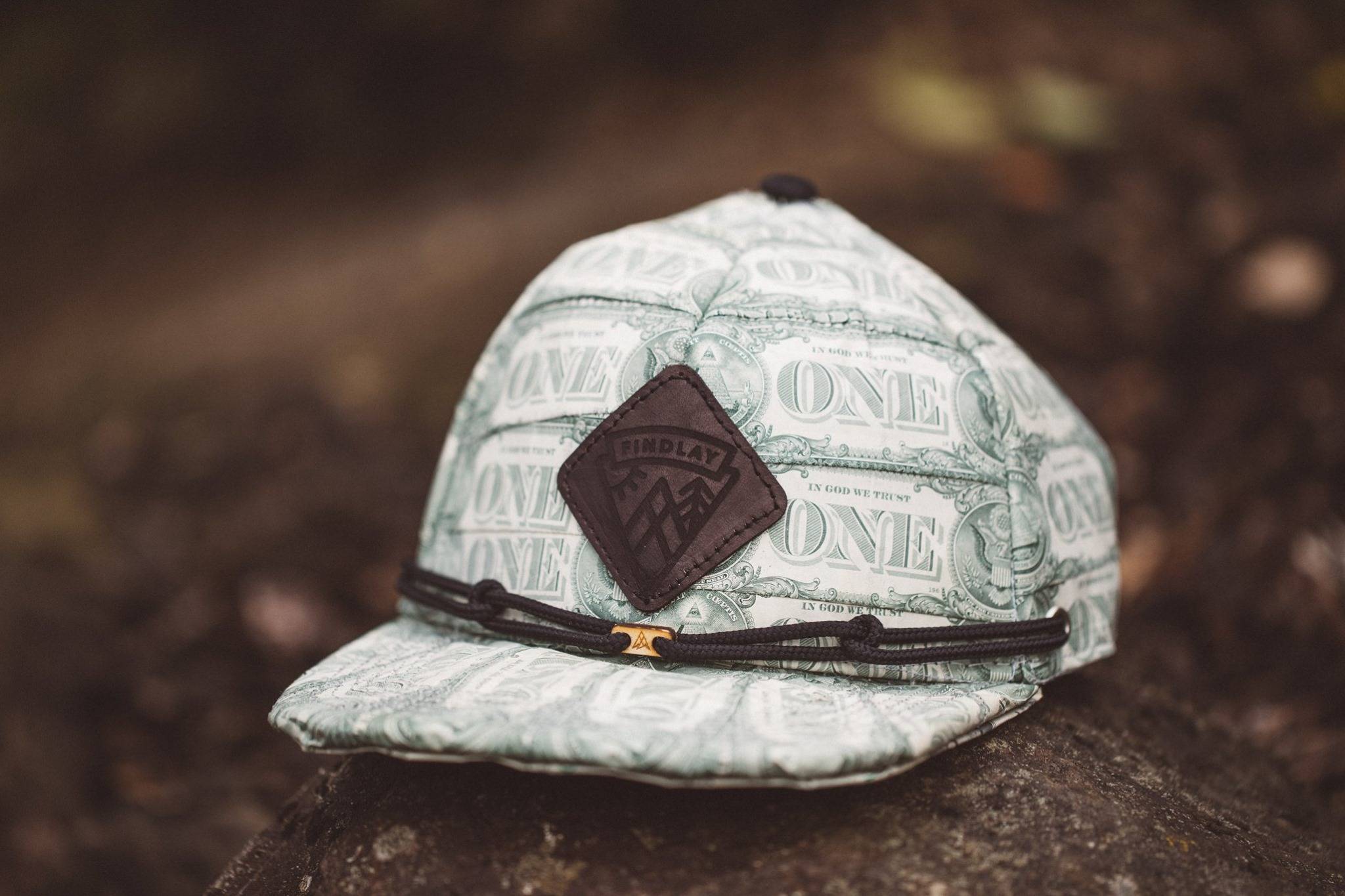 As we began to see the effects of Covid-19, we noticed times were rough for a lot of the Findlay Force, but we got your back. Introducing the Findlay Stimulus Package.
We gave out $30, no questions asked, to 50 different Findlay Force members who were struggling financially or had recently lost their job.
What do you want for Christmas?
2 years in a row, we asked this question to our Facebook Page randomly chose 50+ Findlay Force members and gifted them exactly what they asked for. We had some fun with this one and it was awesome to bring some joy to our community through the holiday season.
In addition to the gifts, for every share the post received, we donated $1 to St. Judes Children's Hospital. In the End, over $1400+ was donated to St. Jude's.
Gifts to the Findlay Force included:
Bus ticket to visit family, Chipotle Burrito, Preemie Clothes & Diapers, Lug Wrench, Sketch book, Acrylic paint & brushes, Micro SD Card, Stuff animals, Cast Iron Skillets, Heatpad, Leggings, Memory foam pillow, Socks, Hot Wheels, Pokemon action figures, Long Johns, Biking gloves, Chuck Taylors, Skate shoes, Amazon Gift cards and a lot more!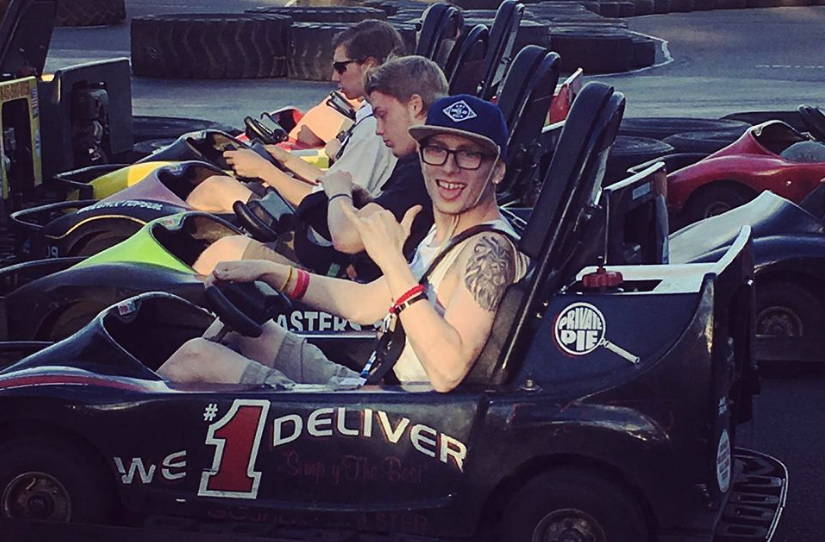 MD Anderson & the JT Foundation Fundraiser
Justin Rae-Thornton aka JT was a team member here at Findlay Hats and was taken from us too soon after a year and a half battle with Desmoplastic Small-Round-Cell Tumor or DSRCT which is a very rare and aggressive form of cancer.

The JT Foundation Fundraiser was started by JT's girlfriend & Findlay team member, Savannah Burke, as a way to keep his memory alive and help raise money for MD Anderson.

MD Anderson Cancer Center in Texas is a leading facility in the research & treatment for this cancer, and was a very important step towards helping JT.

In August of 2017 we hosted a charity auction at the warehouse & sold limited edition "Cancer Sucks" hats. In total with donations, auction items & hats sold, over $7000 was donated.